cnFashion.co Anniversary GIVEAWAY-7th
Friday, 23 September 2022

13

426

85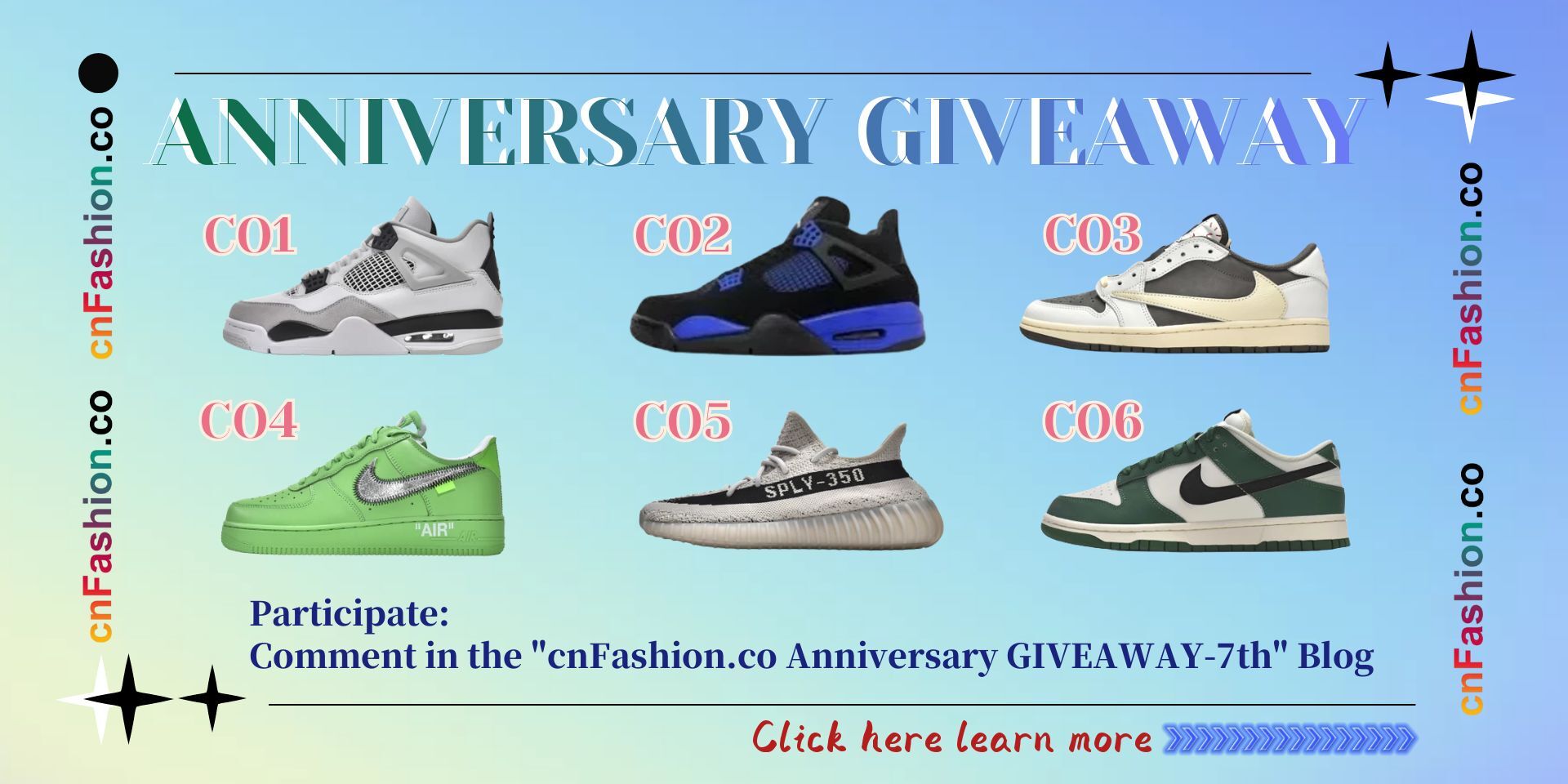 Click 👉cnFashion(co) shoes to learn more about "GIVEAWAY" shoes.
💡Attention💡
Please carefully read the following participation methods and lottery rules:
🎀Way of participation🎀
【1】Please write your Instagram nickname in the first column of the comment area. (This is the only way I can contact you).
【2】Please write down your favorite shoe number in the picture and your size in the second column of the comment area.(eg:I like CO1,us7)
💡Example of comment format💡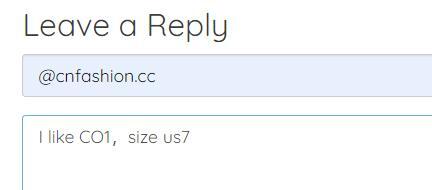 💡Reminder💡 Once per person, not repeated!!!!!!
🎉About the award🎉
🥇 1st Prize: A pair of free shoes (choose 1 out of 6) 【Quantity: 1】

🥈 2nd Prize: A Halloween gift (blind box, content not announced yet) 【Quantity: 3】
🥉 3rd prize: A 13% coupon without threshold 【Quantity: 6】
【1】Sweepstakes: Randomly drawn from the list of all participants
【2】The awards will be announced on the cnFashion blog on Oct 15th, 2022.
【3】After receiving the prize, the winner needs to post photos or videos of the prize on social media platforms (YouTube, Instagram, Tiktok, Reddit...) with cnFashion information. To prove the authenticity and effectiveness of the activity.
✨✨If you can make a video about this GIVEAWAY and share it on Tiktok and @cnfashion.co or @cnfashion.cc, use #cnfashionco.
Contact IG(@cnfashion.cc) after sharing: to get an additional surprise gifts.
💎💎If you have any questions please contact:

Instagram: @cnfashion.cc
Whatsapp: +8618159880583
Good luck ☘